The clinical examination allows us to identify the reason for your consultation.
There are several reason for which one consults a podiatrist:
A pain
Unusual deformation of footwear
Difficulty putting on footwear
The appearance a deformity of or increasing deformation of the foot
A simple question
The need for advice
Etc
You can consult spontaneously or upon the advice of a doctor, a surgeon, a physiotherapist an osteopath etc.
The examination consists of several steps: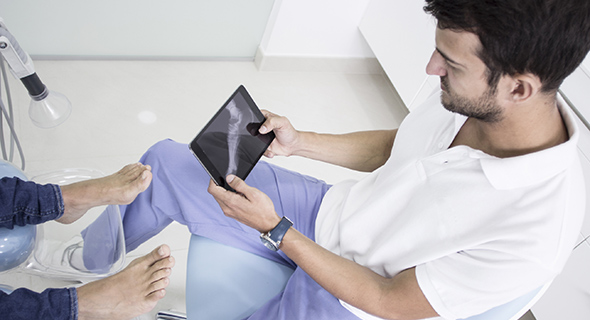 A series of questions
Which will allow us to identify the problem and in certain cases determine the causes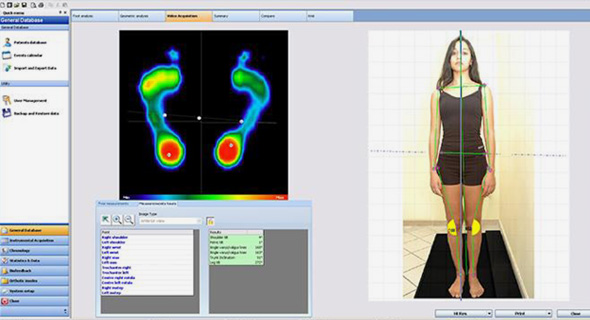 Analysis of your posture
Which will enable us to determine your general posture (frontal dorsal, side)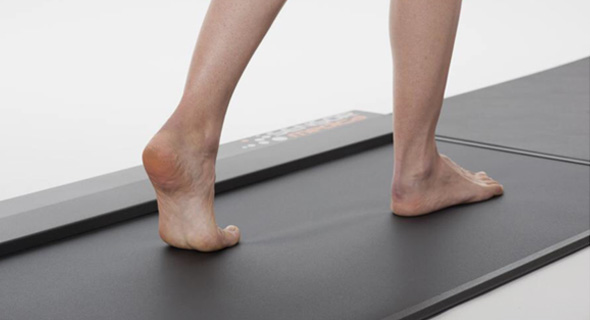 Analysis of walking gait
Which will supply various element of information related to your footstrike position thanks to a video and a series of captors linked to your foot's contact points.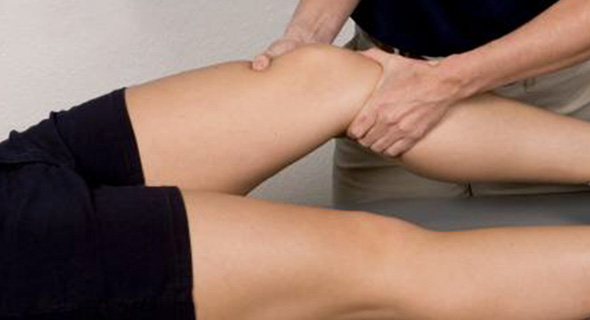 Analysis in resting position
Which will allow us to determine, while seated or lying down, the suppleness of your joints, locate the pain, and carry out various tests in order to diagnose the problem.