3 steps after clinical checkup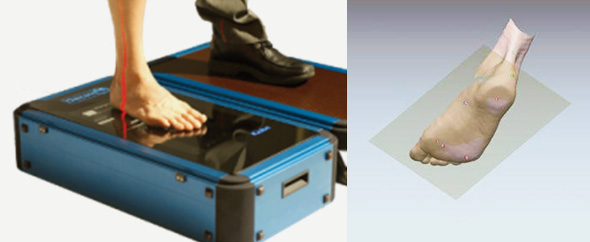 1 – Digitalisation of the foot
The digitalisation of the foot can be carried out thanks to a 3-D scanner. A very precise 3-D image of the foot is obtained in the desired position (foot in corrected position)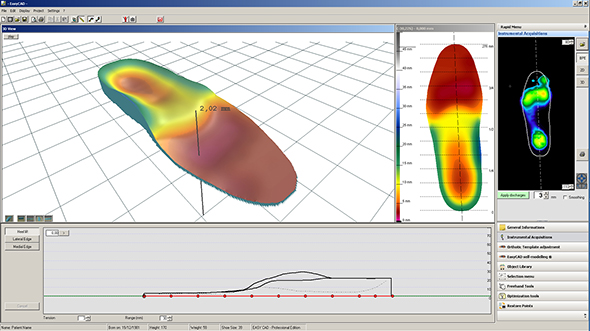 2 – Modelling of the orthoses
This is carried out by computer thanks to 3-D modeling software designed for the field of podology. This software enables us to create orthoses to correct a specific problem.
Examples of corrections are : Correct a fallen arch – Provide relief for a painful pressure point – Relax the heel…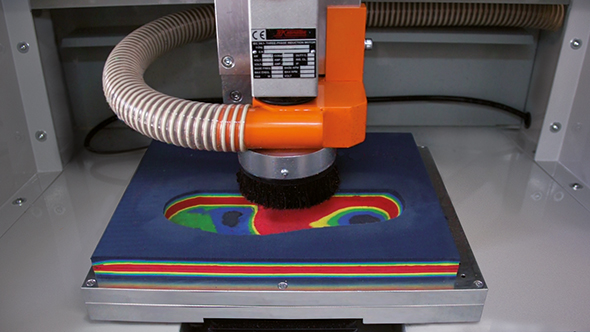 3  – Machining of the insoles
These insoles are produced on site, by a digitally-controlled machining apparatus : the insole is "sculptured", "shaped" from a composite material specially prepared according  to your specific pathology, your body features, your personal activities, (sports, work) your footwear, etc.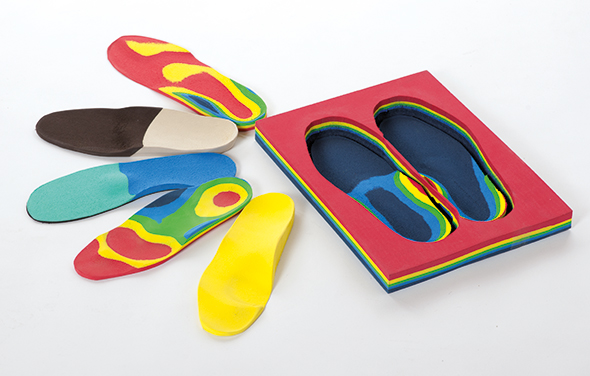 4  – Adaptation
Finally you try out the insoles with us in our workshop, we complete the production process and adjust them to your footwear according to your needs to ensure maximum comfort.
Transferring the production of orthopedic insoles for professionals
The use of a high quality machining apparatus enables us to offer our services to professionals who do not wish to invest in such a large apparatus in their own practice. They can transfer the machining of their insoles to our specialized practice.
In fact this service transfer which is already frequent between podiatrists and laboratories is now becoming common between individual podiatrists. Only one condition is required; both parties must have the specific software package that models the orthopedic insoles thus allowing you to completely design the insoles according to your needs i.e. based on the clinical examination; The rest is up to us once we receive your iso file by e-mail we can proceed with the CFAO